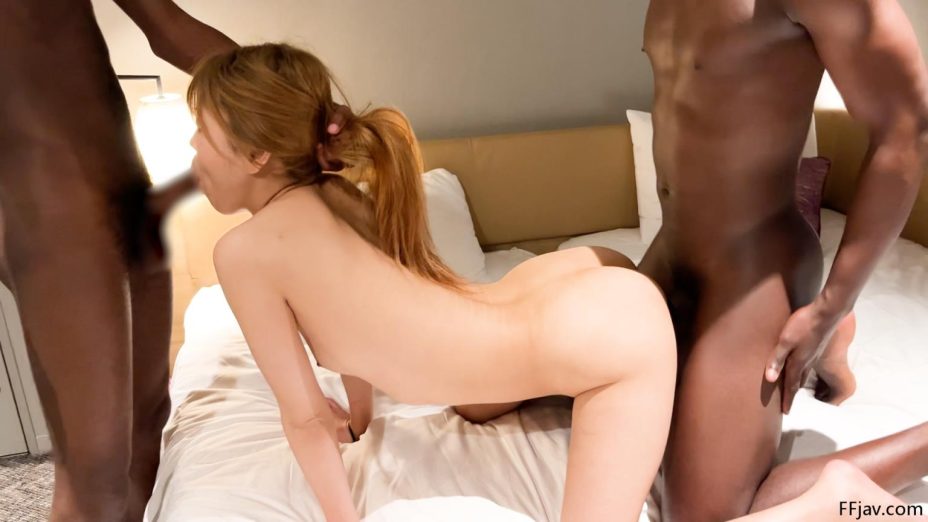 NU Stream (Top/Left Side)                                    
ST Stream (Bottom/Right Side)
ID Code: FC2-PPV-3498532
Release Date: 2023-Jun-24
Actress: Yuki
Studio Label: FC2
Title: Literature Department Beauty Yuki-chan #6 2 Big Blacks and Hard 3P & Double Unauthorized Creampies End in Tears
Description: . Club / Part-time work is a hot topic Zeria ・Hobbies are reading and traveling / Favorite author is Soseki Natsume Transformation, then to a good sex friend. ・I experienced my first encounter with a black man (Michael) in the previous work. Black people x amateurs** x black people . I don't think there are any more 3P works in the world. (*Including various meanings) Actually, this time I invited Yuki to "Let's have a threesome with Michael." So, in Yuki-chan's mind, I thought that Michael and I would have a threesome. However, there is another black "Jordan" in the hotel. Yuki-chan, who could not hide her embarrassment, accepted me reluctantly after negotiations. A hard 3P deepthroat between two big black people , sobbing . Is it because of hard play?
Was it due to the shock of being continuously vaginal cum shot by black people? Or was it pleasure?
Only Yuki-chan knows the answer…  *They are not AV actors, but ordinary amateur men.  His technique is said to have been obtained from his hobby, NTR. * Since this is a general male, we would appreciate it if you could consider writing that could identify an individual.