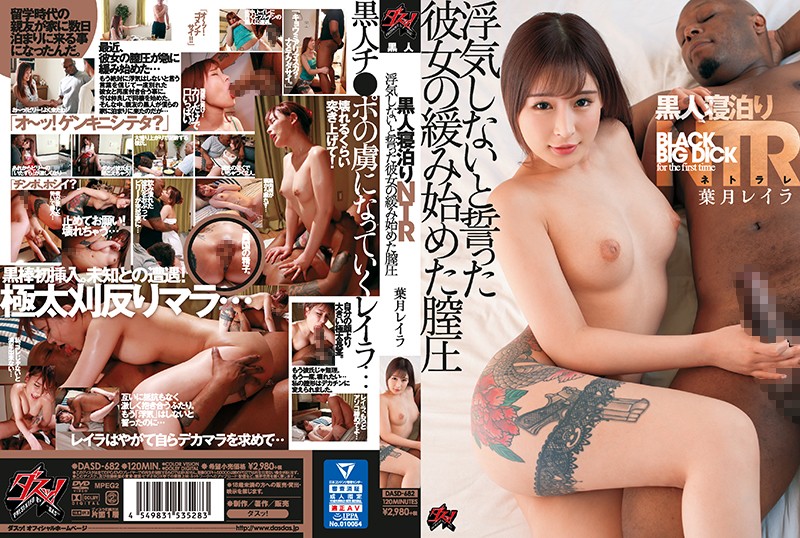 Decensored and Subtitle files can be found on the membership page here
NU Stream (Top/Left Side)                                    
MD Stream (Bottom/Right Side)
ID Code: DASD-682
Release Date: 2020-May-25
Actress: Reira Hazuki [Leila Hazuki]
Studio Label: DASD
Title: Black Sleepover NTR My Girlfriend Swore To Me That She Would Never Ever Commit Infidelity, But I Realized Her Pussy Was Loosening Up Reira Hazuki
Description: Leila Hazuki promised her boyfriend to never cheat on him, but the thing is that the boyfriend isn't coping in bed so she is pretty dissatisfied.
On this junction, the boyfriend has a friend come over. Billy from America, who is a pretty outgoing guy and they all have fun talking and drinking.
Billy stays overnight, and he awakens Leila in the middle of the night to ask her where the toilet is… She notices his big American cock, and the rest is cuck history.