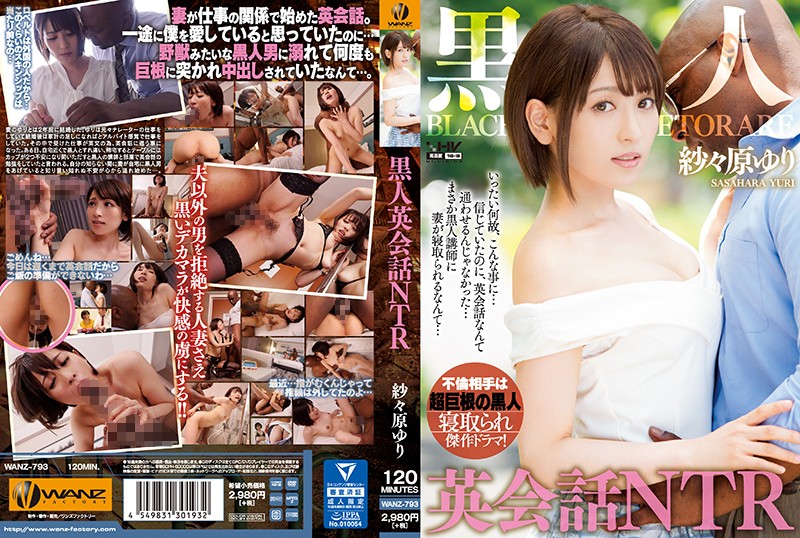 NU Stream (Top/Left Side)                                    
ST Stream (Bottom/Right Side)
Title: English Lessons With A BBC
Description: Yuri Sasahara got married 2 years ago but she also kept working part-time. On her work, she uses English regularly but this time things got difficult and so she joins private English lessons with a teacher from America.
The husband feels a little nosy when the wife and the black teacher have their private lesson at the family house. And he suggests they go "somewhere else" for the class. Well, somewhere else turned up to be an upscale hotel room. And so, that backfired quickly.
The cuckolding feeling was really well achieved, with all those lies and heartless cheating. Probably making this the best video from the whole series.
And the black actor job was superb, he was so hilarious when he needed to, and performed very well. Yuri Sasahara was also spot-on, as the very cheerful wife who gets into cuckolding kind of involuntarily, but embraces it fully after. And those reactions were really good too.