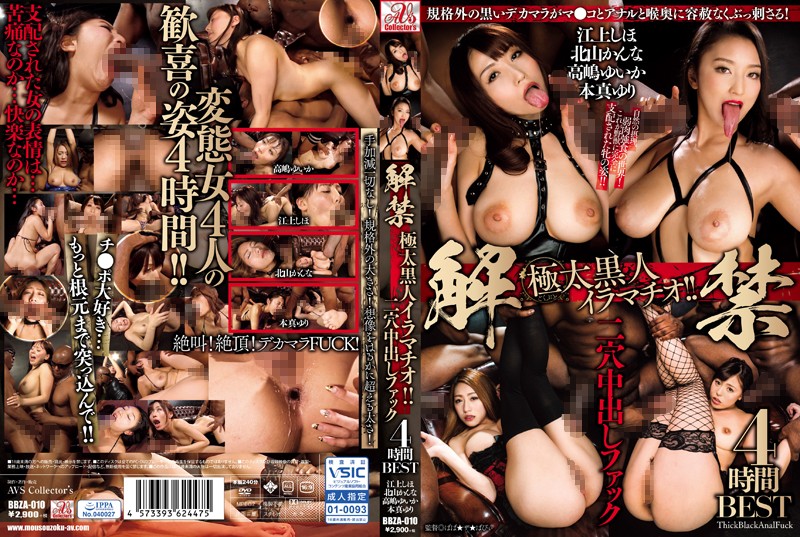 ST Stream (Top/Left Side)                                    
MD Stream (Bottom/Right Side)
Title: Finally Released! Deep-Throating Massive Black Cocks!! Double Penetration Creampie Fuck, 4 Hours. BEST
Description: No story here, just straight fucking. Every scene is a threesome and The first two scenes are great for anal lovers. In order of appearance we have:
1. Shiho Egami great threesome scene with plenty of anal and double penetration and many different positions.
2. Kanna Kitayama, like the first scene this has plenty of anal play and double penetration.
3. Asuka Aida [Yuika Takashima], she is one of my favorite actresses and takes black cock again in maybe the best BlackedJAV movie of 2019. Here she is lovely as ever with her wonderful tits, but no anal however.
4. Yuri Honma [Tsukasa Aiuchi] is here having fun with both her black actors, no anal here though