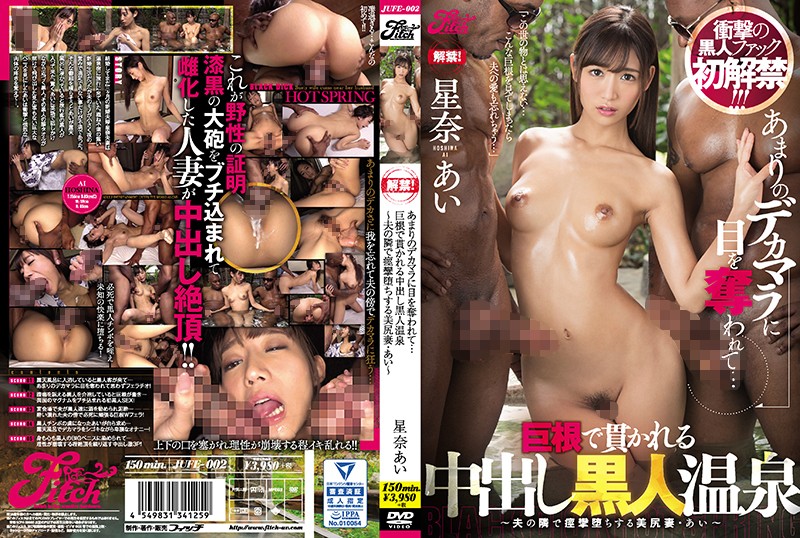 Decensored and Subtitle files can be found on the membership page here
NU Stream (Top/Left Side)                                    
MD Stream (Bottom/Right Side)
Title: Captivated By His Huge Cock… Fucked And Creampied By A Black Man At The Hot Spring ~Ai, The Married Woman With A Beautiful Ass Who Convulses And Orgasms Beside Her Husband~ Ai Hoshina
Description: Ai Hoshina is married young, to a Japanese man who is good looking, her life is perfect except for only one small problem, her husband's micropenis.
On this occasion, they both visit a famous Hot spring in Japan to unwind and enjoy the holidays. And there, they bump into a couple of very friendly Black men from America. They all mind their own business until one of the black dudes enters, by mistake, the Female only area of the onsen. As the baths happen fully naked, AI Hoshina witnesses that monstrous big black cock. She is so shocked by the size that can't even look away… the rest is history. By the end of the trip, she has learned some English and that she can't ever go back.
The variety of Hoshina Ai facial expressions is what truly makes this video. She also has a gorgeous and perfect body. Not to mention, the dudes are pretty funny as well.