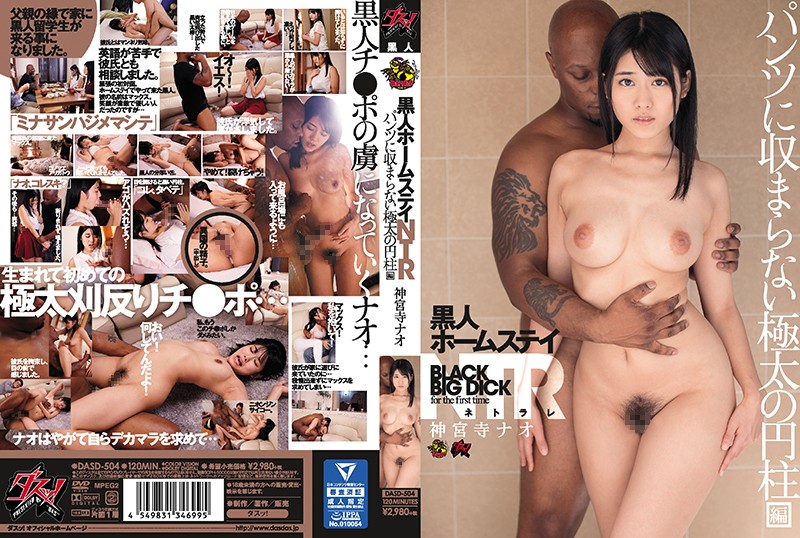 Decensored and Subtitle files can be found on the membership page here
NU Stream (Top/Left Side)                                    
MD Stream (Bottom/Right Side)
Title: Black Man Homestay NTR His Underwear Can't Contain His Massive Bulge – Jinguuji Nao
Description: It's quite remarkable the amount of work this lucky man is getting and the quality of girls is growing exponentially. I mean, he recently fondled Ai Hoshina in JUFE-002, (another very good video) but now he does Nao Jingguji … I mean, much respect.
In DASD-504 he comes to stay in a homestay, where he meets Nao Jinguuji, who is a married lady, sexually frustrated with her husband. They collide on the shower by accident, where Nao peeps on that big black dick by accident.
They begin an affair and it all climaxes by the end, in which at minute 1:50:00 the husband discovers them both having sex. Our guy Magnum overpowers the husband and immobilizes him with ducktape, thus continues fucking the wife on the spot… Like a boss.